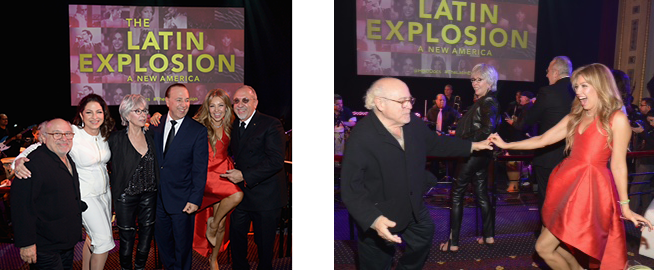 The Latin Explosion All Stars is a band featuring the musicians who have recorded and toured with many of the superstars featured in the HBO documentary The Latin Explosion.
We were thrilled to be chosen by HBO to give a concert at the historic Hudson Theater in NYC promoting this important documentary about the explosive popularity of Latino music and culture worldwide.
The Latin Explosion All Stars perform the music of Tito Puente, Celia Cruz, Hector Lavoe, Willie Colon, Marc Anthony, Ricky Martin and many others. Through their music, these visionaries and artists celebrated and elevated traditional and folkloric rhythm patterns like cha cha , Mambo, Rumba, Bomba and Plena. The appeal of this band and the music they perform lies in these propulsive interlocking rhythms, all anchored by the foundational clave pattern, or "key."
To get a better understanding of the history of this exciting music please check out another great series called Latin Music USA, on PBS.