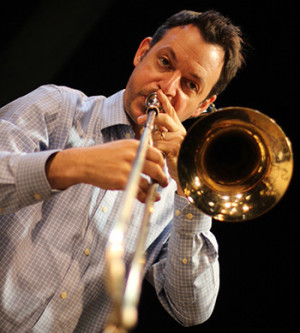 Noah Bless
The musical director for this super group is trombonist Noah Bless, who's recorded for such artists as Celia Cruz, La India, Paquito D'Rivera (Grammy winner) and most recently with Victor Manuel and Diego Torres. He's also been a frequent backup musician for many others, including Eddie Palmieri, Willie Colon and Marc Anthony.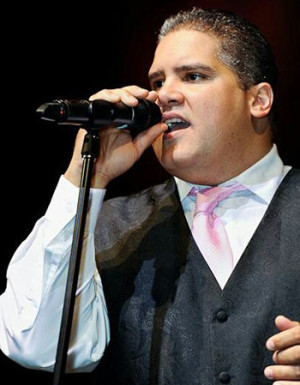 Willie Torres
Our lead singer and vocal coach, Willie Torres, has recorded for many artists including Tito Nieves, Ricky Martin, Victor Manuelle and the double Grammy Winning Spanish Harlem Orchestra.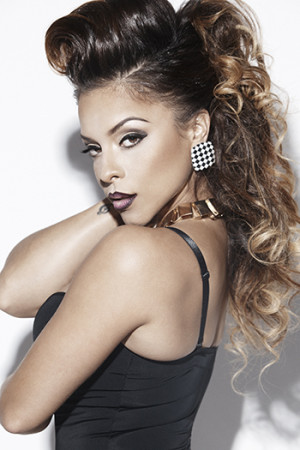 Grizel Del Valle
Grizel Del Valle is a Puerto Rican multifaceted and talented performer. She is a trained singer, dancer and actor, affectionately known by her family, friends, and fans alike as "Chachi". Chachi is a professional Mambo Instructor who has toured on an International level teaching, performing, and judging for ESPN in places like Australia, Italy and Germany to name a few. As an actor you saw her in "El Cantante" featuring Jlo and Marc Anthony, Chachi has also done Theatre in London and was part of the original cast of Celia Cruz's Off-Broadway Musical. Her voice has graced the stages of iconic venues such as Madison Square Garden, Lincoln Center, Prudential Center and NJPAC. Now venturing into her own artistic expression blazing her own trail with crossover renditions of cover songs and original music in English and Spanish. Chachi is creating and working on material to release for her CHACHINATION.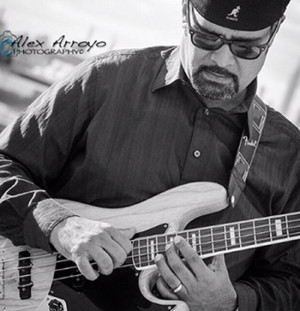 Ruben Rodriguez
Ruben Rodriguez was born in New York City and grew up in East Harlem and Puerto Rico. He has been recognized as one of the best and hardest-working Latin, Jazz and Pop music bass players in the United States.
Since getting his first big break playing with Johnny Colon in 1979, he has worked with Grover Washington Jr., Roberta Flack, Eddie Palmieri, The Fania All Stars, and the late, great Machito. His exhaustive discography includes his work with Marc Anthony, Tito Puente, La India, Africando, and Celia Cruz. Along with his producer/friend, Sergio George, Ruben Rodriquez has been noted as revolutionizing the sound of contemporary popular salsa.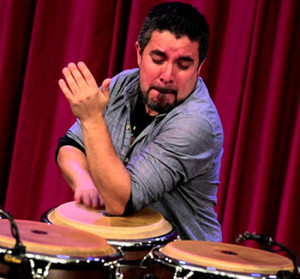 Samuel Torres
Shortly after arriving in the U.S., his career took a dramatic turn when he was tapped by famed Cuban trumpet virtuoso Arturo Sandoval to join his group. Torres spent four years touring the world and recording with the jazz great, polishing his ever-expanding talents while attracting the attention of a long list of renowned artists with whom he would eventually collaborate. Over time, he would perform and/or record with a veritable "who's who" of the jazz, Latin pop and salsa world, including such luminaries as Tito Puente, Paquito D'Rivera, Chick Corea, Alejandro Sanz, Ricky Martin, Don Byron, Richard Bona, Lila Downs, Jeff "Tain" Watts, Angelique Kidjo, Marc Anthony, Ruben Blades, Fonseca, Andres Cepeda, Thalea, and his country's own international superstar, Shakira.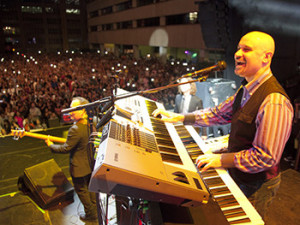 Ricky Gonzalez
Ricky Gonzalez is a Grammy-winning producer-keyboardist, arranger and composer. A driving force behind many of the hits by Latin and Pop artists for over three decades, the young veteran moves fluidly between genres and continues to explore new ways to bring together the worlds of traditional and contemporary music. Some of the artists he's produced or toured with include Jennifer Lopez, Vanessa Williams, Marc Anthony, Celia Cruz, Mongo Santamaria, Tito Puente, Ray Barretto, the Fania All-Stars, Willie Colon and many others. He produced Tito Nieves' blockbuster hit "I Like It Like That".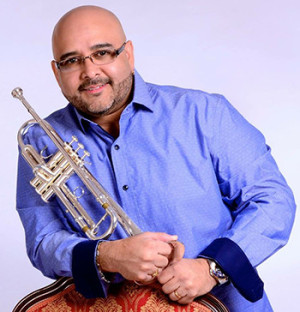 Raul Agraz
Toured and recorded with Jennifer Lopez, Marc Anthony, Cheo Feliciano, Eddie Palmierri, Paquito D'Rivera, Tito Nieves, Celia Cruz and many many others.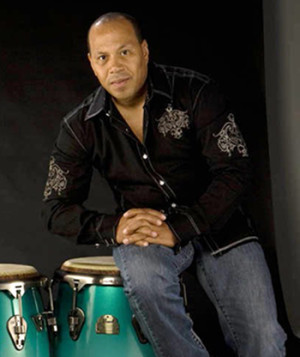 Bobby Allende
Bobby Allende has worked and toured with Hector Lavoe, Jose Alberto "El Canario", RMM All Stars and Ruben Blades among an extensive list of many others. He also served as Musical Director for Willie Colon, Marc Anthony and La India.
His versatility with Latin rhythms did not escape the sights of Paul Simon and earned him a place in the orchestra for the Broadway musical "The Capeman." It also afforded him the opportunity to continue his working relationship with Salsa/Pop performer Marc Anthony. Bobby is currently the Musical Director for Tito Nieves and Co-Director for the "8 Y MAS" Band.